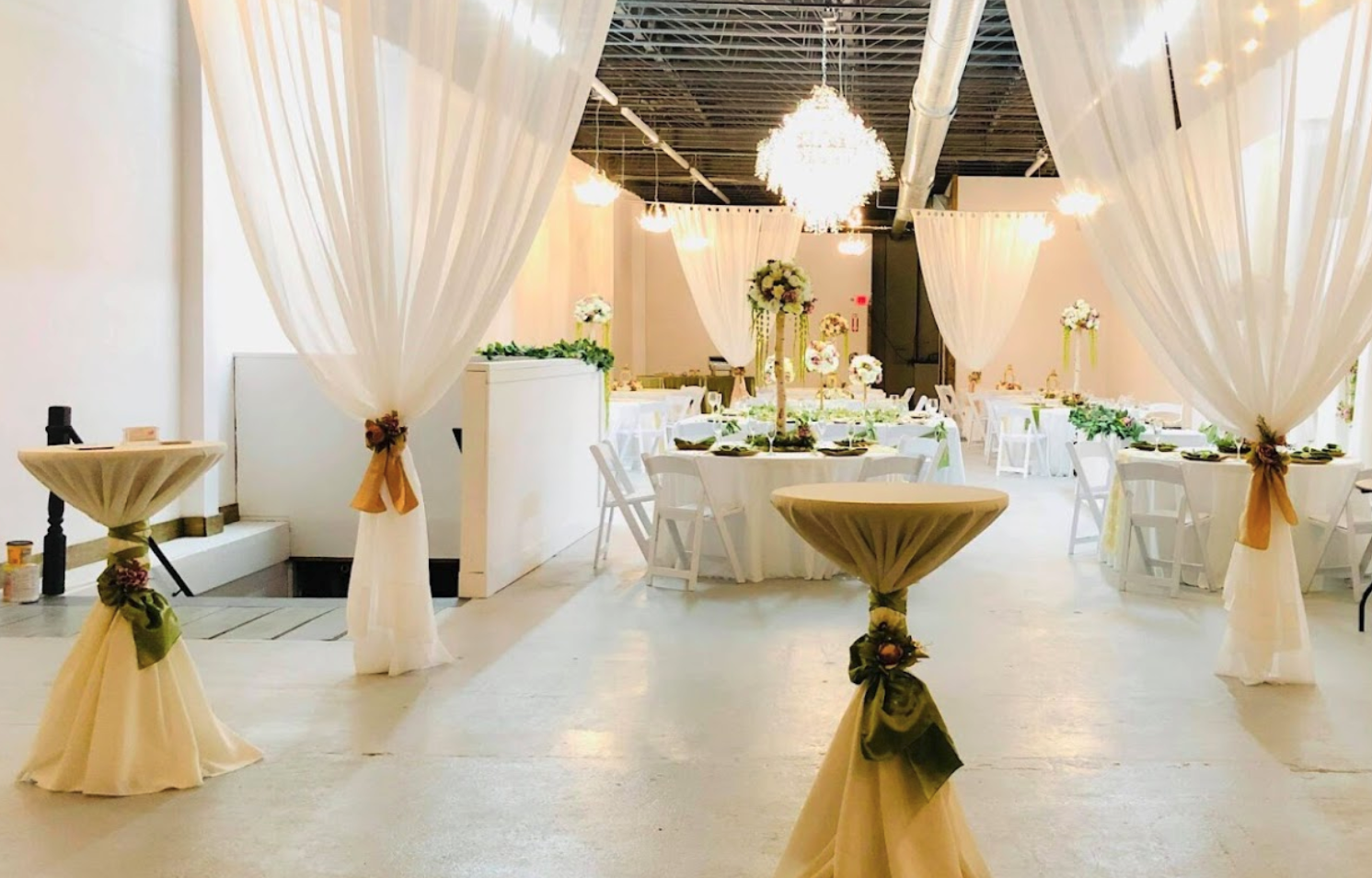 Complimentary Ceremony with the booking of your Wedding Reception.
Now booking for 2023 – 2028. Reserve a tour now by calling/text:
(414) 364-3761 or email us at [email protected]
Book your 2023 – 2024 wedding with The Mitch and take advantage of this month's promotion.
The Mitch is offering a complimentary Ceremony for anyone who books their reception with The Mitch Wedding and Event Venue by June 30th, 2023. It can't get any more affordable or easier than this, oh wait, yes it can. The Mitch also provides two huge (and free) parking lots.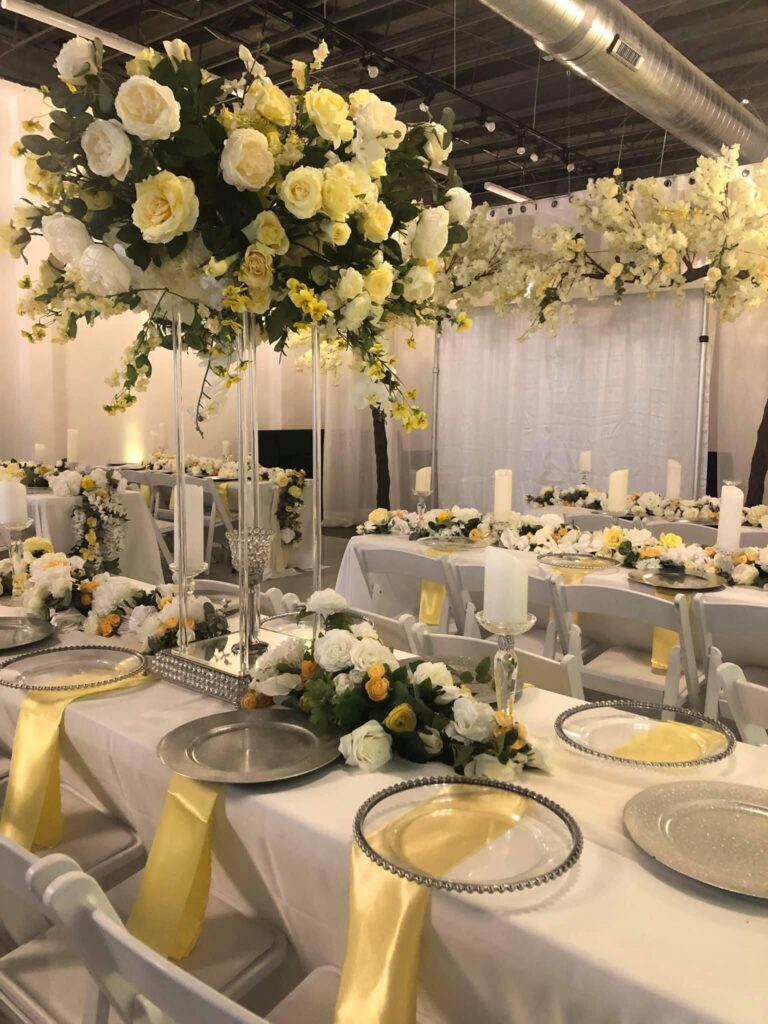 What you can expect at your Wedding, Reception, or Event
At The Mitch, we want you to enjoy the wedding day of your dreams while we monitor every detail, leaving nothing to chance. Whether it is a small intimate gathering or an extravagant affair, we have the expertise to help make your special day unforgettable.
Facilities and Capacity
With a spacious 5,000 square foot venue offering two levels, couples may host up to 150 for a ceremony and reception. The lower level of the venue is equipped with an interactive Selfie Lounge, wedding party rooms, and more!
Services Offered
The Mitch is a full-service wedding venue with vendor recommendations and on-site wedding coordination is available. Couples may also bring in their own cuisine and refreshments. The venue also includes additional services at no charge to the client for every wedding:
Brides and Bridesmaids quarters-Grooms and Groomsmen quarters.
Selfie Lounge – Rooms filled with locally designed backdrops for interactive photos
Lounge
The client is able to bring their own caterer, own cuisine or choose from our diverse list of caterers
2 Free (huge) parking lots are located in the rear of the building
Valet parking and adjacent parking lot
Private code for automatic entry
Backdrops
Liability insurance
Wireless Internet
Complimentary Portable DJ Music System
No minimum times for set up
Lighting
Uplighting
Greeters
Security
Semi Kitchen
No Minimums
Contact Us
1104 W. Historic Mitchell St.
[email protected]
(414) 364-3761
Selfie Lounge
Selfie Museums are popping up all over the east and west coast, so we've decided to bring the fun to Milwaukee. The lower level of The Mitch has transformed into the first-ever interactive selfie lounge inside of an event venue.
Vendor Options
Click here to view a list of our vendors, recommendations, and food truck options, or click here to download our vendor list brochure.
At The Mitch we have an open door policy. Meaning you can either choose from your own personal caterer, bring in the food you've made at home, or choose from one of our recommendations. It's your day, make it your own.
Gallery
Click here to view images of The Mitch, inside and out.
Location
"The Mitch," is located in the heart of Historic Mitchell Street and adjacent to Walkers Point which offers unlimited entertainment. " The Mitch," is also accessible from I-94 and just one mile from Downtown Milwaukee.
Meet the Owners
With over fifty years of combined hospitality experience. Marta Bianchini owner of the BIanchini Experience, which includes Cubanitas and Indulge and Claiborne Marsahll, owner of The Mitch and The Clybourn wedding Venues, look forward to working with you on one of the most important days of your lives.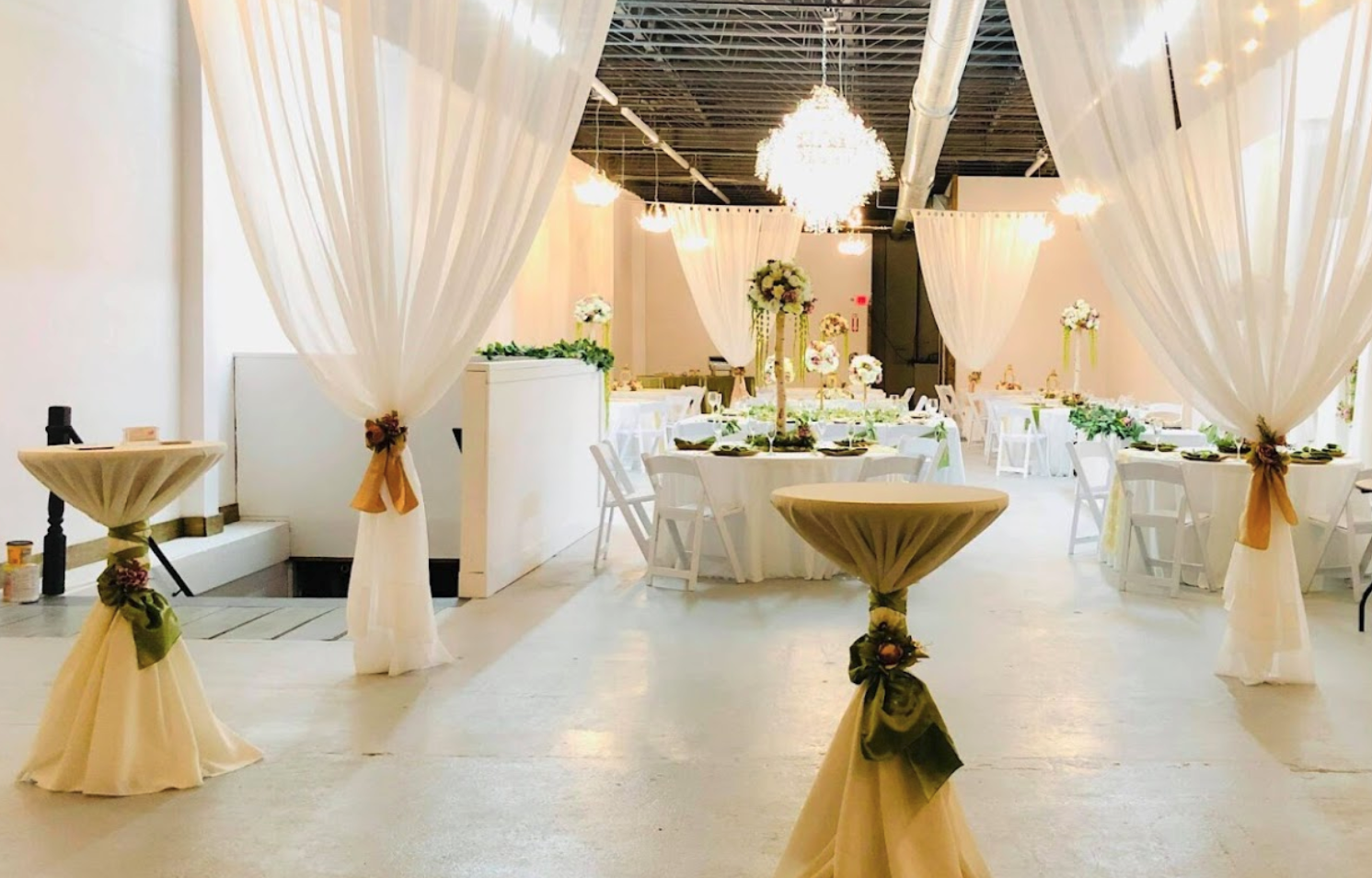 Contact The Mitch
The Mitch offers a wide array of services designed to ensure that your once-in-a-lifetime event is executed to the letter. From the rehearsal dinner to the after-party, our staff is willing to aid you with every detail of your celebration. Ample parking is available in the back lots and on the street beside the property.
What our Guests are saying
❤❤❤❤❤
"Let me start over the hall was very nice. I must say the owner was very helpful. I did see the downstairs. Now I still say I would use it for a small event. But the size of the place is enough, but I would do a small event there. OWNER YOU ALL WAS GREAT." – Nicole L., reviewed on Google
❤❤❤❤❤
"My wedding was amazing . Was able to plan whoever I wanted. The staff was friendly and helpful throughout the entire process. Marta & Clai are wonderful!!" – Raven G., reviewed on The Knot
❤❤❤❤❤
"Vendor was open to last minute adjustments during the party, and was very helpful with making the event run smoothly. They really went above and beyond with their responsibilities than what the contract states." – Yanira E., reviewed on The Knot